Free shipping on orders over $50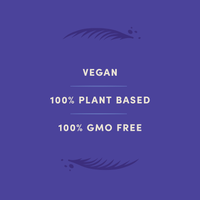 Coconutmilk
Chocolate
A sweet, silky confection to transport you to the tropics, tastebuds first. With an otherworldly mix of Swiss chocolate and delicate coconutmilk, it's a plant-based milk chocolate slice of paradise. The creamiest and smoothest dairy free, plant milk chocolate bar. 
Vegan Certified
Rainforest Alliance Certified
Non-GMO
Dairy-Free Milk Chocolate
With a little help from fine chocolatiers in Switzerland, the home of milk chocolate, we've crafted supremely creamy, sublimely flavorful Swiss-made, plant-based milk chocolate bars. Better for you, better for the planet and—we think—better tasting. Love LOVO!
Rainforest Alliance Certified
To learn more about Rainforest Alliance please visit ra.org.
This is vegan?!
Hard to believe this one is vegan! It tastes like traditional chocolate and the slight coconut flavor gives it a decadent dessert taste. Very smooth and creamy -- reminiscent of Cadbury to me.
Wow!
I am incredibly impressed with this chocolate bar! It reminds me of a milk coconut cream from See's. It is creamy and the perfect amount of sweetness! If you are a fan of coconut (and chocolate of course), I highly recommend this bar!
SOOO CREAMY!
I tried this for the first time today and didn't even realize it was dairy free. It's so creamy and tastes like coconut it's AMAZING!! Obsessed with this and telling all my friends and family about it. Get some!!
Coconut YUM!!!
The Coconut Milk Bar is my absolute favorite! I don't have a sweet tooth but once I tried the Coconut Milk Bar I was obsessed, it's absolutely irresistible!