Free shipping on orders over $50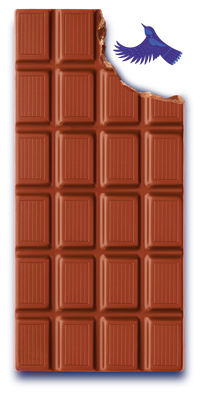 Hazelnutmilk
Chocolate
Delightfully decadent Swiss-made chocolate crafted from oh-so-wholesome, oh-so-heavenly hazelnutmilk. This bar delivers a nutty, creamy, borderline naughty experience—no nonsense. The creamiest and smoothest dairy free, plant milk chocolate bar.
Vegan Certified
Rainforest Alliance Certified
Non-GMO
Dairy-Free Milk Chocolate
With a little help from fine chocolatiers in Switzerland, the home of milk chocolate, we've crafted supremely creamy, sublimely flavorful Swiss-made, plant-based milk chocolate bars. Better for you, better for the planet and—we think—better tasting. Love LOVO!
Rainforest Alliance Certified
To learn more about Rainforest Alliance please visit ra.org.
Perfect
The perfect amount of hazelnut, creaminess, and sweetness! I highly recommend this bar to fans of hazelnut!
Omg, so good!!
We bought the sample pack, the hazelnut milk bar was my favorite by far! It has the perfect balance of sweetness, melts in your mouth, and has a faint hazelnut flavor which I adore.
Can't believe it's not dairy!
When my family tried LOVO, they loved it. When I told them it was made with nutmilks instead of dairy milk, they couldn't believe it. Now they keep asking me, when can we get some more !!!
Just like milk chocolate
Wow that's good, it's like milk chocolate but better. Yes, I would buy that. Often!