Free shipping on orders over $50
CREAMY & OH-SO-CRAVEABLE
MILK CHOCOLATE FROM PLANT MILKS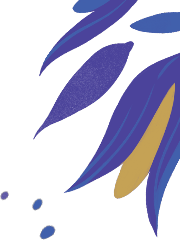 Taste the adventure of
Four Magical Plant Milk Bars
4 PACK | $19.95
4 PACK | $19.95
4 PACK | $19.95
4 PACK | $19.95
Variety Pack
$19.95
Can't decide? Try one of each of our deliciously creamy milk chocolate bars with the variety pack! Hazelnutmilk, Oatmilk, Coconutmilk, and Almondmilk!
Buy Now
Our Story
Ultra Creamy, Swiss Made, Milk Chocolate From Plants.
A new milk-chocolatey world awaits you—one where the most creamy, melty, velvety milk chocolate is made exclusively with the nourishing goodness of almondmilk, hazelnutmilk, oatmilk, or coconutmilk.
With a little help from fine chocolatiers in Switzerland, the home of milk chocolate, we've crafted supremely creamy, sublimely flavorful plant-based milk chocolate bars. Better for you, better for the planet and—we think—better tasting.

Let customers speak for us